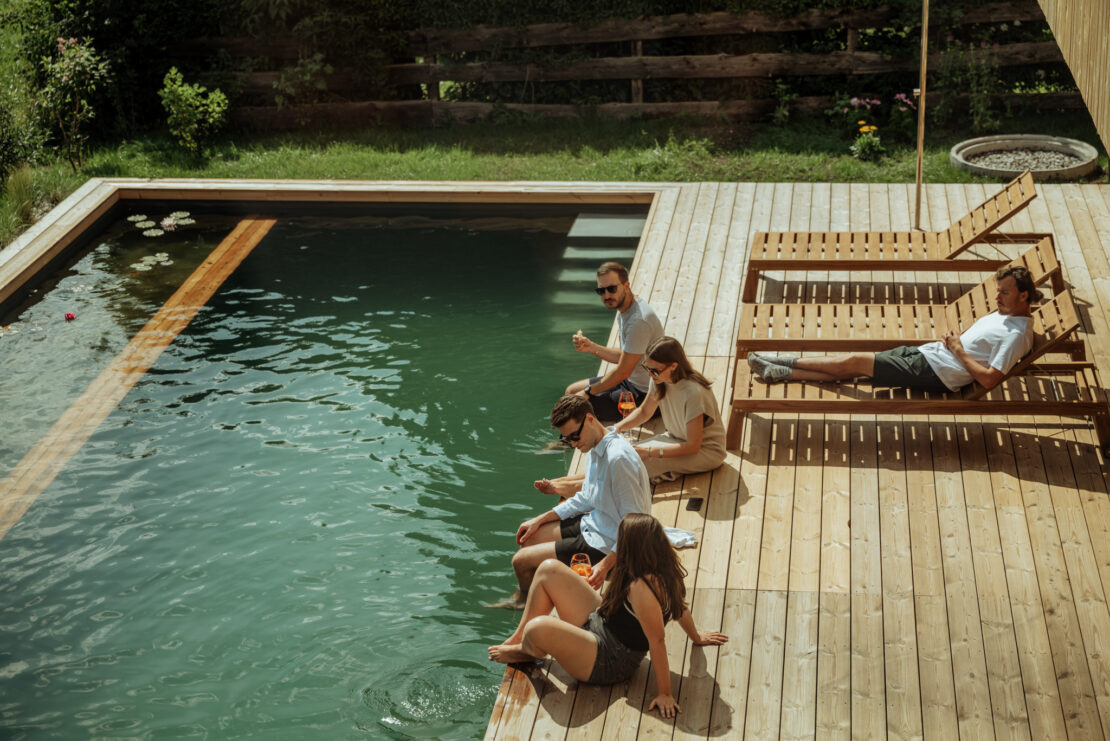 Surrounded by nature
Our library, garden and natural pool are perfect places for having fun and socialising, working and brainstorming or just relaxing and being in the moment.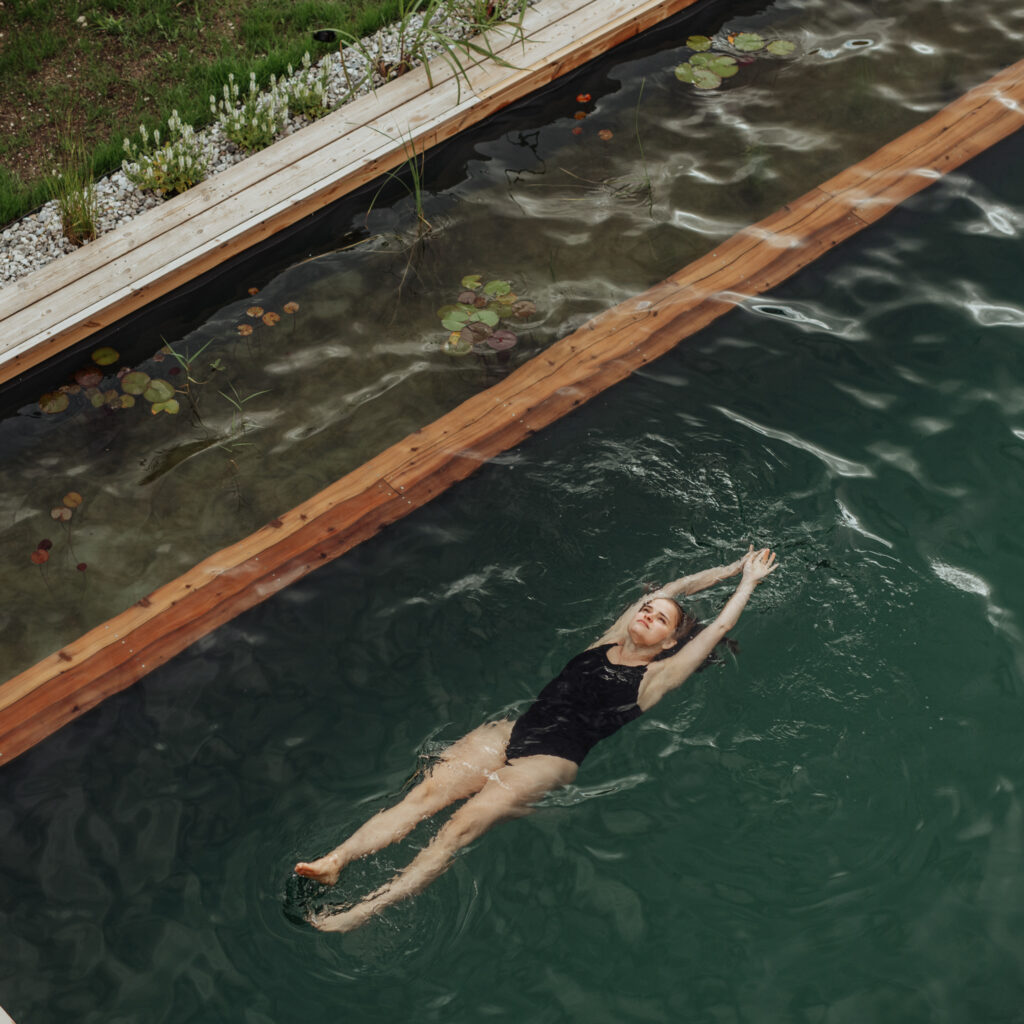 Barefoot relaxation
The Aerli garden will soothe your soul with its natural pool, Finnish sauna and sun terrace. Just add a good book you can get lost in and you're all set to happily while away the hours.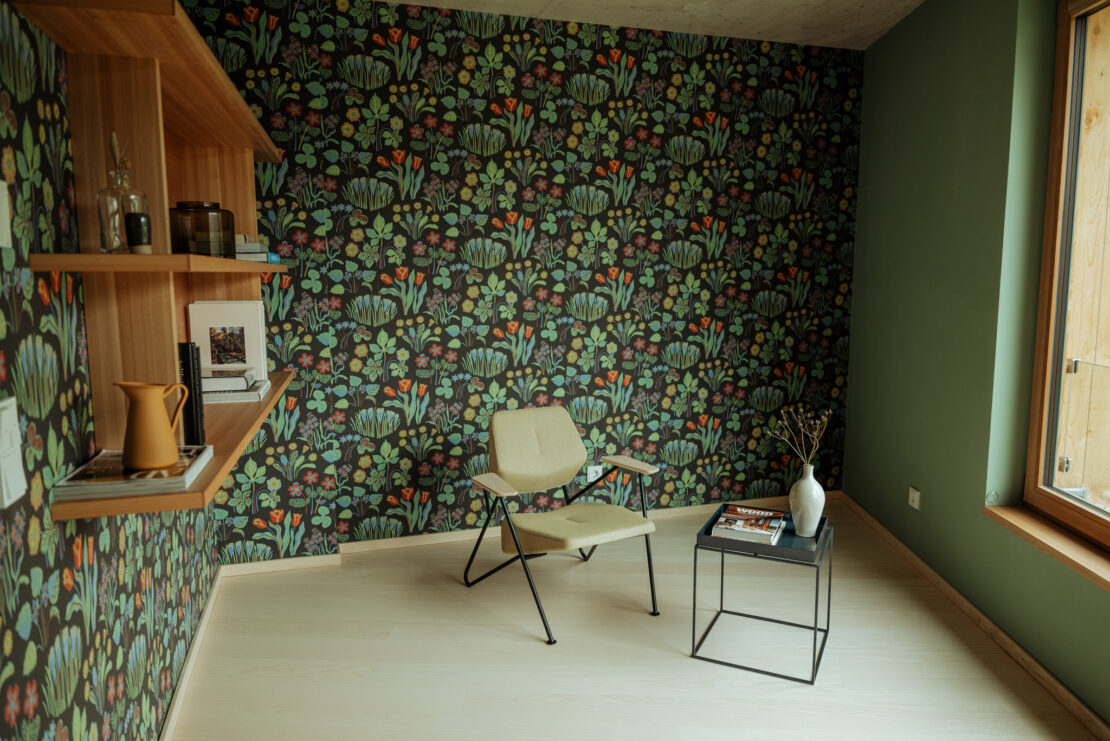 A workspace with a view
Who doesn't love a good holiday? Looking out over the horizon is bound to relax you and relieve your stress, but it can also provide you with inspiration for your future projects and adventures. So step inside the Aerli Freigeist!
Village
So much beauty on your doorstep
Ehrwald is in the district of Außerfern, which even the locals agree shows a different side to Tyrol. The landscape around here is rough and rugged yet soft and gentle. Against the backdrop of the Wetterstein mountains, the surrounding Ehrwald Basin nature reserve is beautifully preserved and home to rare species of fauna and flora, crystal-clear lakes and streams, mysterious woodland and fragrant meadows.
Take your expeditions and explorations to another level. And another one! Whether your next adventure involves a bike, skis or snowshoes, you'll find all the kit you need in town.
Find out more